In this article, we are going to look at how
Vision Charter School
students set up their own school digital signage. This story was told to us by Jeff Olson who is the teacher in charge of Information Technology at this Idaho school.
About Vision Charter School
Vision Charter School is a Kindergarten – 12th grade public charter school focused on college prep, science, and art. Many of our senior class students earn an Associate's degree while still in high school.
The Problem
The principal was looking for a good way to display information for our students, staff and parents on a digital signboard in our main lobby. As IT Manager, I wanted a system that could be easily managed by the staff or students in charge of the content. We started by using just Power Point on its own and quickly decided that it was a pain to even manage just 2 displays independently.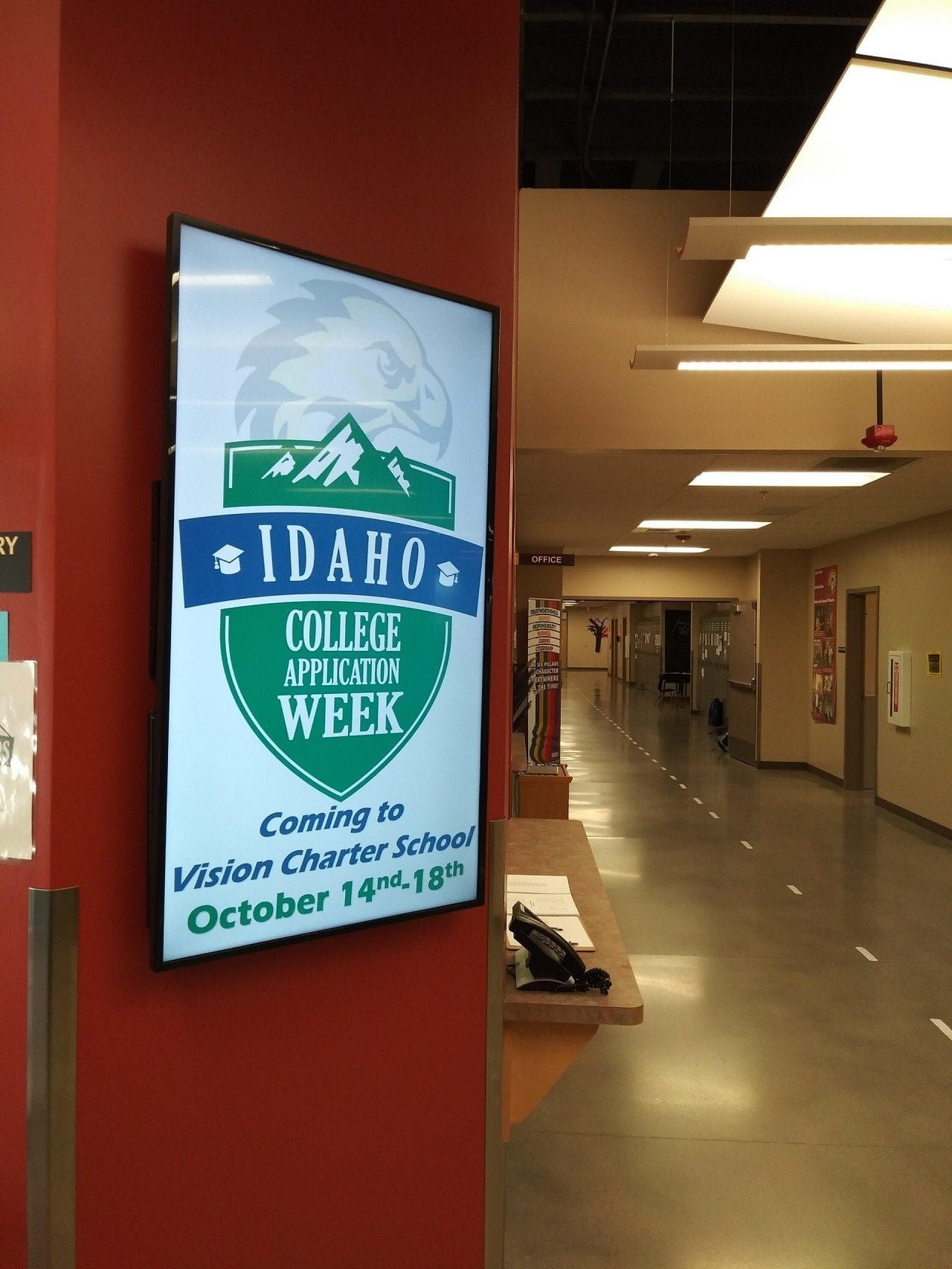 Finding School Digital Signage Solutions
I discovered ShowPoint through a tech forum I'm part of, which lead me to the other offerings from PresentationPoint.  We currently use ShowPoint, PlanPoint and Dynamic Elements on our displays.
School Digital Signage Results
We are extremely happy with Show Point and the additional software. Because of the ease of use we've turned over the management of our display boards to our school's student government and their advisor. The students love the fact they can easily build a show or slide in Power Point, save it to a network folder and have it displayed in a matter of minutes. It's a great tool for getting information out to the school, and looks better than paper signs.  We're so happy with the results, we're in the process of adding more displays throughout the school.
Here is a video the school sent, showing the students efforts in action. Contact us if you want educational pricing for digital signage for your school, college, university or other educational institution.