In this video and case study, we share how our reseller partner, Design Agility, created custom data-driven staff profiles to help with their training assessments and implementation.
Background
Design Agility is a consulting firm in Melbourne Australia. They help organizations make the most out of technology investments. They identify productivity and work practice challenges employees face and then develop adoption, communication and training strategies for the organization.
The Problem
The reporting back on the data they collected was in PowerPoint. But Design Agility staff had to manually add data to each slide for each employee.
This often messed up slides (font size changes and alignment of shapes.)
They wanted a way to update the presentation template with data without staff needing to access the template directly.
The Solution: Data-Driven Staff Profiles using DataPoint
Design Agility uses our DataPoint software to solve the problem. Now, their consultants just put all the data in an Excel spreadsheet and DataPoint automatically creates the staff profiles in PowerPoint, using the data from the spreadsheet.
The Result: 6 Hours Saving PER Profile
They found that implementing this solution saved them 6 HOURS of their staff time PER staff profile. A huge cost savings for them. 
Data-Driven Staff Profile – Page 1
As you can see, Design Agility has packed a wealth of information on this first slide. They start with a brief overview of the staff member's duties, then move on to the data.
They show the data infographic-style. The staff member's needs are set with a rating graph out of 5. It is easy to see how important such things as document creation, mobility, reporting, etc. are to her work day.
Her device needs are shown with a simple green for technology she uses and orange for tech that is not in use. Future technology such as a laptop and headset are identified as tech improvements that would help this staff member. And the business applications she uses are shown on the bottom.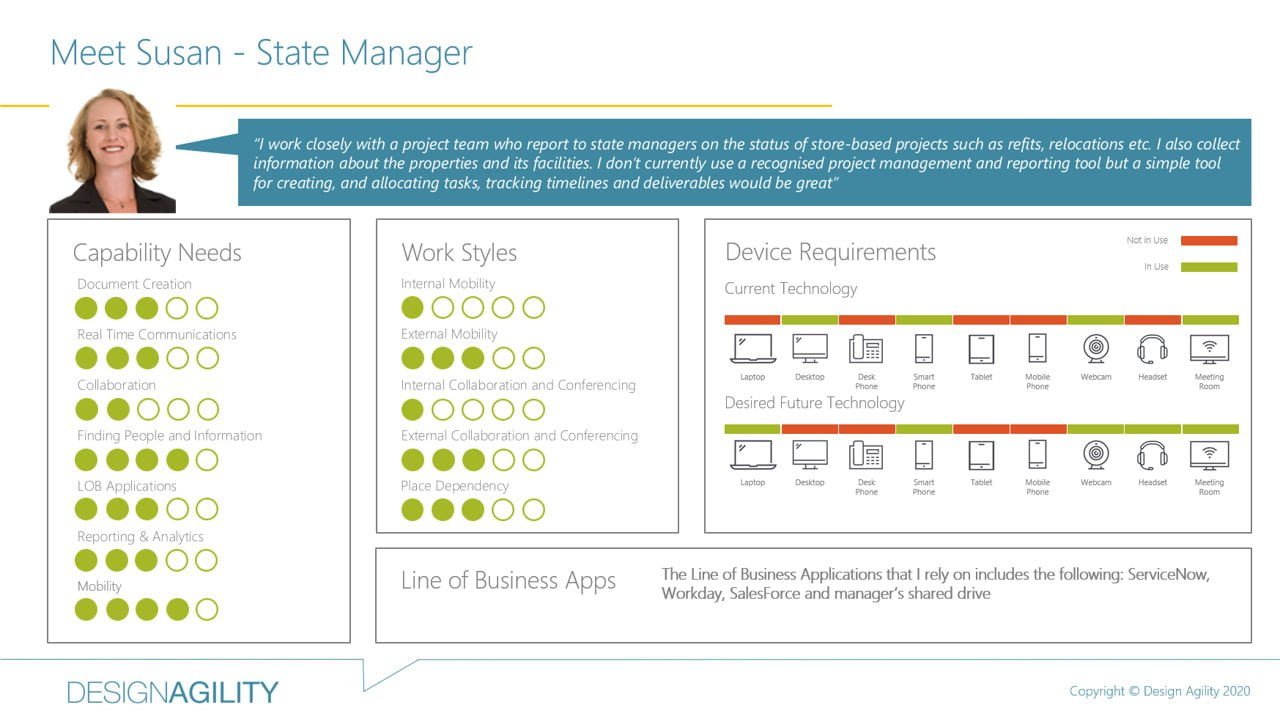 Second Page – Work Style
The second page shows her work style, challenges, needs and wants. The commentary on the page is taken from the Excel spreadsheet and was originally proved as verbatim comments from workshop attendees.
Staff Profile Page 3
The third page provides additional requirements and recommendations for the staff member.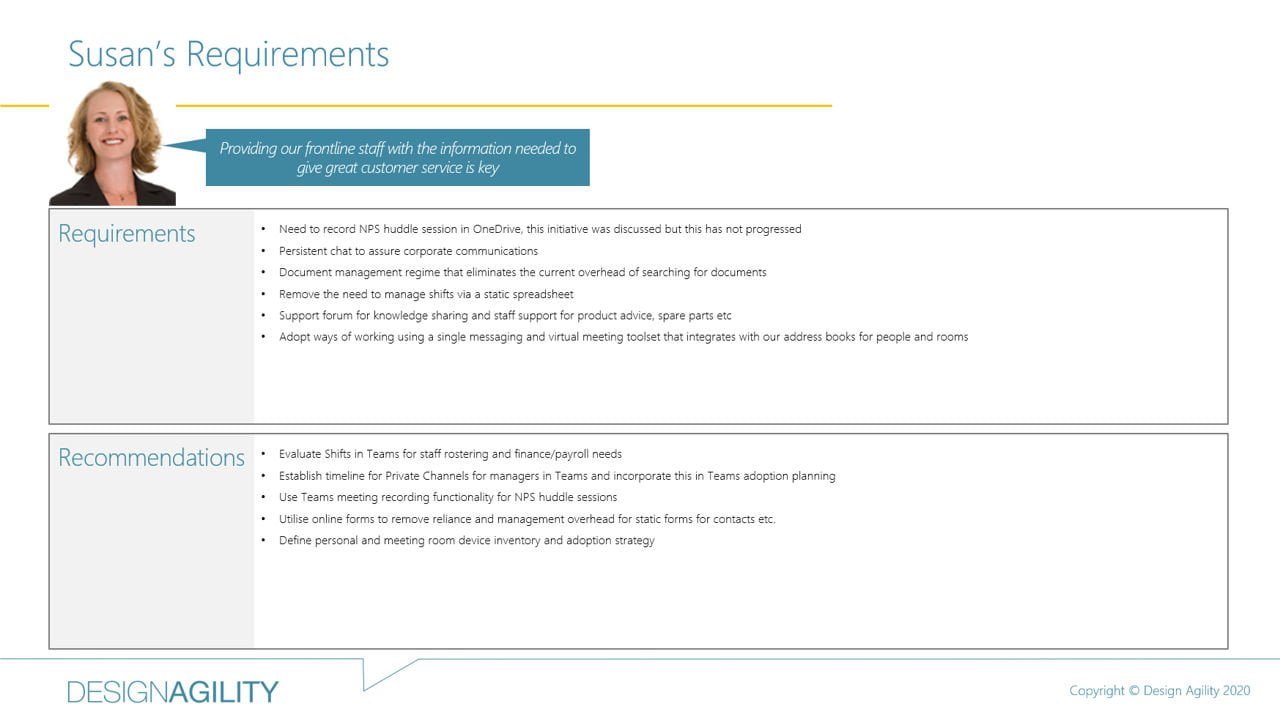 The final page makes extensive use of data-driven infographics, showing the staff members actions, experiences and how they are feeling about what they have to do.