We are often asked 'what does your company sell?' and 'what does your software do?'. We reply that primarily we sell 'software for digital signage' however most people do not understand what this includes. The following explanation should clarify what our software for digital signage is meant for.
Signage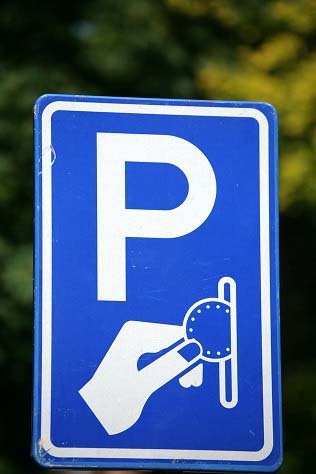 To begin, there is 'signage'. Signage can be a difficult word for non-native English speaking persons. While the word has sign in it, a sign is also a way to communicate. Signs are common used for:
Instructions
Messages
Warnings
Directions
Traffic
Way-finding
These signs are in the form of:
images or pictograms
and often as plain text
Ideally an image or pictogram is used when the drawing is clearly understood by the viewer. A fire exit for example can be shown as a pictogram of flames. On the contrary at a junction that the user could display the name of a city that clearly points to the correct direction. This is a text sign and it cannot be a pictogram as that may not always be understood.
Signage applications
Clearer? Signage is the design or use of signs. It is a serious business.The user have to design the signs and look for proper placement. Signage is not just communication. Mostly it is used to streamline a flow in a building, or traffic on the road system. At a train station that the user could use signage to guide people from the station to the trains. This signage for example needs to be correct and accurate. And it is important because signage is showing the shortest way to connecting trains that people cannot miss. A mistake in signage here would cause delays and major frustration. Another simple illustration of correct signage that  probably may recognize is in a typical 'parking lot' where the user is obliged to pay at a fixed terminal. The user  may have already experienced this – the user is looking at the terminal and the user has no idea where to start? The user mix up the slot for the parking ticket with the slot for the paper money or the user is at a coffee vending machine for the first time and the user is not sure whether the coffee cup will come out automatically or that the user have to manually place a cup before it start pouring. Signage is an important element to help indicate a given sequence that the user has to follow for success. And success is not the only issue here. Speed is even more of important steps. As such, payments for parking tickets should be streamlined to serve the maximum number of people in the shortest time for maximum through-put. All of this is normal with static signage. The pictograms are correctly chosen and displayed and they will not change over time. We have become very familiar with this type signage over many decades.
Digital Signage
More recently the static sign has evolved into a digital sign, or digital signage, that uses LED monitors or computer screens to display sign information electronically. This sums-up digital signage. A typical use could be used for traditional static signs but could be served more efficiently. Digital signage has major advantages over static signage; the user can change content easily and immediately and as often as needed. The user can display waiting times for a given train or announce continuously updated information for delays or expected arrival times for example.
Computers and computer programs are used to schedule and distribute the signage over the internet or local area network. Digital signage software enables the users to set up a playlist of multimedia files or a presentation such as a Microsoft PowerPoint presentation and make sure that it is displayed on time at a given digital display or group of displays. Our company, PresentationPoint, develops and sells software exclusively for the digital signage market. We use PowerPoint presentations, images and video files as part of our signage solution. We are PowerPoint specialists and our strength enables the users to quickly create powerful presentations with a few clicks. There is no need to train staff to create a presentation; entry-level software can create presentations as easily as Microsoft Word or Outlook. With our digital signage solution the signs become more powerful because the user can display messages and content on multiple monitors.
Dynamic Digital Signage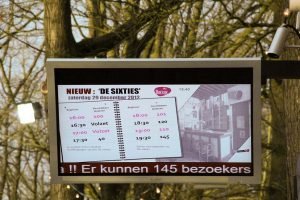 With PresentationPoint we go one step further with digital signage, we call it dynamic digital signage and our technology allows the user to link PowerPoint text boxes and tables etc. to 'dynamic data sources' such as databases so that text and figures in the presentations need not be manually entered as it is no longer static, it is linked directly to the data source and as soon as the information is updated at the data source our dynamic digital signage software updates slide show in real-time! Now, at the train station, if we schedule a train to arrive at another platform we no longer have to manually update the signs, the dynamic digital signs are now linked to our train arrival and departure database and are updated automatically guaranteeing we are always displaying the correct information on our network.
Feel free to contact us to discuss your next digital signage project and see how PresentationPoint can take the presentations to an entirely new level.